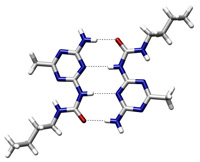 It all began in 1972, when Mr. Panagiotis Hatziavgoustis arrived in U.S.A., where he was trained in the forming and polymerization technology of the Teflon (P.T.F.E.) polymer, relatively unknown in Greece.
Since 1972, STEMPLAST develops and applies successfully several polymer production technologies as extrusion of polyamide PA6 (known as ertalon), polyacetale POM (known as ertacetal), polyethylene PE, etc., anionic polymerization for the production of cast polyamide PA6G and polymerization of P.T.F.E. (virgin or filled).
The company produces engineering plastics (also known as industrial plastics or polymers) in semi-finished shapes as rods, tubes, sheets, etc., while keeping high standards, covering a wide applications range and having as principle the contemporary requirements and needs of the european market.